Client Success Champion (Niš, Serbia)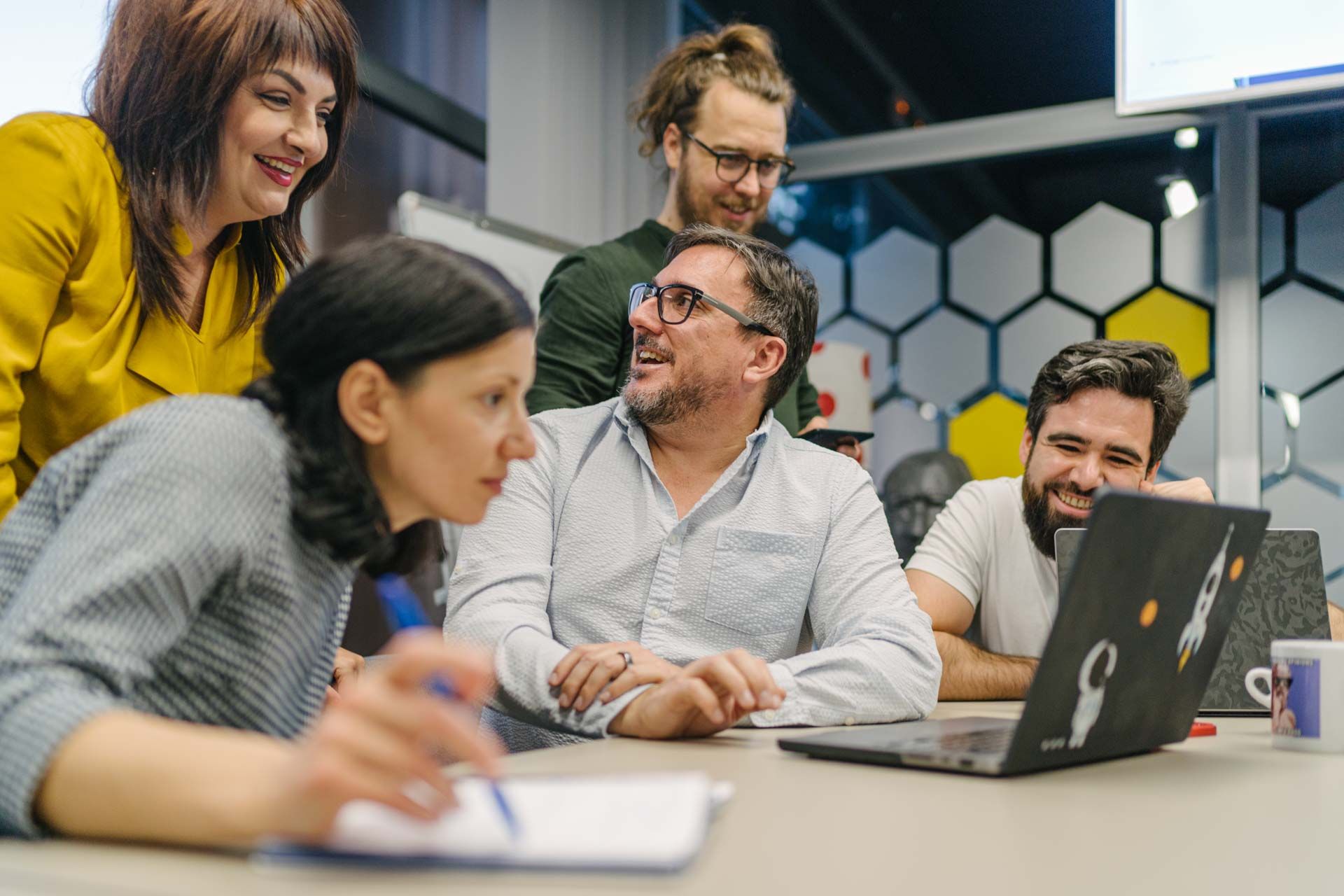 Are you a champion for client success? Do you also have technical web-knowledge with a knack for helping?
If so, please read more, because we're looking for more people to play a pivotal role at our company. We're looking to hire a team of people who are integral in shaping the client experience. In sum, we're looking for a Client Success Champion.
About Our Company

Normal companies would use this space to brag about how "cool" and "innovative" they are. They might also list how long they've been in business, how many clients they have, or how many locations they have around the world.
We're different.
My name is Dustin Overbeck, and I'm the owner. I don't want to be defined by the metrics that traditional companies use. Instead, I look at measuring who we are not by the product or service, but by who works for us.
In fact, a company is just a "vessel" of people working together on a common goal. These people provide a service & solution, which other organizations are willing to spend money on for those services/solutions.
Our company provides a product and service for US-based clients. But it's the people that make a difference. We're looking for exceptional people…because we want to make an exceptional company.
Are you exceptional?
What makes you stand out? What are you passionate about?
Do you have a technical aptitude? Are you a problem solver?
Do you smile often? Have an up-beat "can do" attitude?
The people around you, do they find you as an exceptionally positive person? Do they find you the one who always helps others out?
I've listed a series of qualities that our company cannot train for. You either "got it" or you "ain't got it". We can train you on the tech stuff.
The Role of a Client Success Champion
As a Client Success Champion, you'll be the superhero of our clients' journey with us. Your mission, should you choose to accept it, is to ensure that our clients feel heard, supported, and valued at every step of the way. You'll be their go-to person, their confidant, and their cheerleader. And while you're at it, you'll be adding your own unique flair to our vibrant company culture.
Here's what you'll be doing as a Client Success Champion:
Building genuine and meaningful relationships with our clients, because you're not just a support rep—you're a trusted partner.
Using your technical web-knowledge to troubleshoot client issues, answer their questions, and provide guidance that empowers our clients to succeed.
Collaborating with our talented team to find more creative solutions to challenges. Find ways to continuously improve the client experience.
Being the voice of our clients within the company, advocating for their needs and ensuring that their feedback is heard and acted upon.
Celebrating the wins, big and small, because every success story is a testament to the impact we're making together.
What We Bring to the Table
We're not your average company, and we don't do things the traditional way. We're a quirky, fun-loving bunch with a passion for making a difference. Here's what you can expect when you join our team:
A culture that values individuality, creativity, and authenticity. We believe that every team member brings something special to the table, and we celebrate those differences.
A supportive and inclusive environment where you can be your true self. We've got your back, and we'll encourage you to spread your wings.
Opportunities for growth and development, because we're invested in your success. We'll provide you with the tools, resources, and mentorship you need to thrive.
A sense of purpose and fulfillment, knowing that you're making a positive impact on our clients and our company. Your work matters, and we'll show our appreciation.
Are You Ready to Be a Champion?
If you're nodding your head in agreement and feeling a surge of excitement, then you might just be the Client Success Champion we're looking for. We don't care about fancy titles or impressive resumes—what matters to us is who you are as a person.
So, if you're ready to embark on an adventure with a company that values people over metrics, and if you're eager to make your mark as an exceptional individual, then we want to hear from you. Let's join forces and create something extraordinary together!
Apply using the link below:
**https://townweb.hrpartner.io/jobs/client-success-champion-oxzzg**
For more info about our family of companies: